Singapore
The first Foreign trip (Nepal not counted) - excitement, knot in the stomach, questions, uncertainty..... and a lot more...... for me it was the trip to Singapore.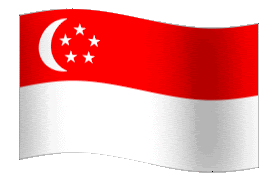 After a long wait at Chennai airport (I had reached there from Hyderabad at 6 PM for a flight at mid-night) augmented the sensation. In all that excitement, I crossed 'Wait Line' at the emigration counter to receive the ire of the officer there. However the ire was short lived when I told him that it was my first trip abroad and smile took the place of frown. The smile was soon replaced by sympathetic look when he came to know that I hail from a far away place in Bihar and am away from house to earn bread.
Singapore airlines left no leaves unturned to showcase their hospitality but the tiredness had better of me and I was asleep soon. By the time eyes came back to action, we were landing in the foreign land.
Well, the third day in Singapore and I was having my breakfast in the hotel. Sitting near the window, I was enjoying the scene outside and it stuck me all of a sudden: There was not a single soul walking on the road. Once in a while a car would cross but then there were no dogs, no cows, no hawkers - oh no I was so away from my India and I started missing it. First thing I did was to warn my Manager - "either we are going to Sarangoon road today or I am catching the flight back home tomorrow". Today, after having traveled across the globe, it seems so childish but at that time, I was really missing the land I have lived whole of my life till date.